t.Lab FY 2016 Role Model Champion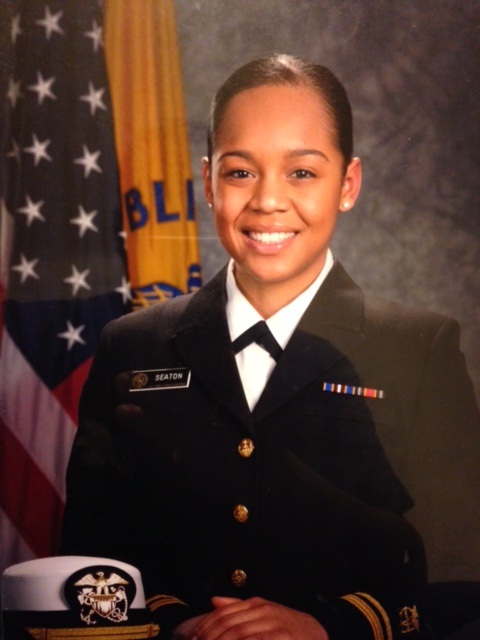 t.Lab
Role Model
Lieutenant Melissa Seaton
t.Lab's 2016 Role Model Champion is Lieutenant Melissa Seaton, National Institute Of Safety and Health (or NIOSH). LT Seaton a graduate of Detroit Renaissance High School, University of Michigan and Harvard University is blazing a trail of excellence in public health. LT Seaton has been with NIOSH for more than 4 years in the Education and Information Division (EID). LT Seaton holds a leadership position in the Cincinnati Commissioned Officers Association. In these capacities, LT Seaton is responsible for leading efforts to investigate, research, and developing solutions for a myriad of issues impacting public health.

Melissa dedicates countless volunteer hours to support local and global philanthropic initiatives that develop future leaders. She has traveled extensively to provide coaching and mentoring services to youth in Michigan, Ohio, Louisiana, Nepal, and Tanzania.

LT Seaton is distinguished by her knowledge of occupational hygiene and leadership while contributing to ongoing improvements at NIOSH. As well, LT Seaton served with distinction during multiple emergency response deployments addressing the public health emergency with the Ebola Virus in West Africa. She served two separate month-long deployments to Sierra Leone.
As a growth oriented leader, Melissa constantly seeks knowledge and wisdom. We join the chorus of superiors, colleagues, and family in encouraging Melissa to pursue the doctorates degree in a public health discipline.

LT Seaton is the daughter of Mr. Dale and Mrs. Sharon Seaton of Detroit Michigan. She was honored by t.Lab in 2012 for excellence in education. Please join us in congratulating LT Melissa Seaton!
T.LAB TESTIMONIALS