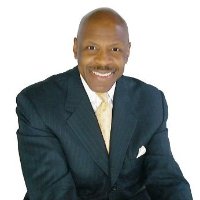 Clarence Nixon, Jr. Ph.D.
(Managing Director,Acquire One, LLC)
Dr. Nixon is founder and President of t.Lab an accelerated learning center for students in grades K-Undergraduate. t.Lab was established to increase the competitiveness of US based students by leveraging a global academic, leadership, and technology model. In FY 2012 t.Lab and Dr. Nixon were honored by ITSMF (Information Technology Senior Management Forum) for the application of technology in education. McDonalds Corporation honored t.Lab in 2015 for providing leadership in education, specifically increasing standardized test scores of students in Metro Detroit.
Dr. Nixon is Dean of the Joseph Business School Detroit (or JBS ). JBS is a nine-month entrepreneurship program, whose mission is to eradiate generational poverty within communities of color. JBS leverages an integrated business development and Christian leadership based curriculum model to produce highly successful entrepreneurs. JBS Detroit held its first Commencement Ceremony in October 2017.
Dr. Nixon is the Managing Partner of CNC Group, LLC. CNC Group, LLC is a management consulting firm specializing in "business transformation" or turnaround management. Possessing a wide range of management and technology skills, Dr. Nixon is regarded for his general management skills and application of information technology. His career has revolved around implementing leading-edge business solutions through thorough planning and execution. Strong executive leadership across a broad spectrum of management positions has allowed Dr. Nixon to consistently deliver results for employers, clients, business partners and stakeholders.

Dr. Nixon was the President and Chief Executive Officer of Real Times, Inc. Real Times, Inc. is one of the largest African American Newspaper chains within the U.S. After assuming leadership of America's oldest and only African American daily newspaper, the Chicago Defender, Dr. Nixon focused on meeting the needs of the community. His leadership of "The Defender" led to a new vision, improved product quality, and profitability.

Dr. Nixon was the Chief Information Officer and Process Improvement Executive for Ball Park Brands (a division of Sara Lee); Chief Information Officer for the Worldwide Automotive Division of ALCOA; and the Director of Strategic Leadership at American Cyanamid Company. Prior to American Cyanamid, Dr. Nixon spent a total of 19 years developing business acumen within the automotive industry including Ford, General Motors and Chrysler Corporation. Dr. Nixon is a leading force in change management and the continued emergence of digital technologies.


Dr. Nixon holds a Ph.D. in Management from Wayne State University, a M.S.A. in Management from Central Michigan University and a B.S. in Business Administration from Upper Iowa University. Additionally, he is actively involved on several Advisory Boards and Boards of Directors, including Advocate Health Care, Woodland Community Development Corporation. As well, he served as Chairperson for Middle Tennessee State University's Scholars Academy. He is a former advisor to the Federal Reserve Bank (Chicago), and lifelong member of the NAACP. Clarence holds the special designation of "Apple Teacher" from Apple Corporation. He is an adjunct professor at Central Michigan University, the University of Detroit Mercy, the University of Windsor and Colorado Technical University. He is a member of several education, health care and technology industry organizations. Dr. Nixon is the author of two books to be published in 2018 and 2023 including: The Leadership of Hope, and The Crisis of Competence Dr. Nixon is a member of The Gathering Church under the leadership of Pastors Gerald and Lynn Johnson. He is married to Robin and resides in the Metropolitan Detroit, Michigan.