t.Lab's Student of the Month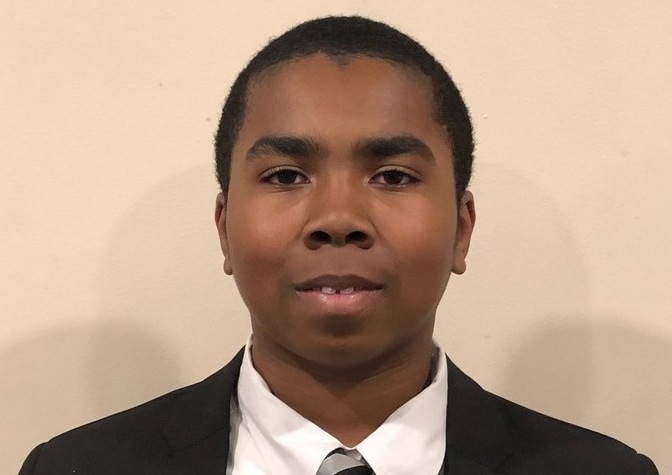 Jeffrey Holmes
t.Lab's Student of the Month
Jeffrey Holmes is t.Lab's "Student of the Month." Jeffrey joined t.Lab in November 2011. He has great discipline, intelligence, and exceptional leadership capabilities.
As an 8th grade student at U of D Jesuit in Detroit, MI, Jeffrey Holmes has an overall GPA of 3.6, and member of the Junior National Honor Society. He is a fierce competitor and seeks excellence in every aspect of his life. Jeffrey's immediate goals are to realize a median ACT score of 26, obtain a certification in software development, and complete t.Lab's level 2 section of Advanced Mathematics.
Jeffrey's favorite subjects are Math, Science, and Computer Science. Jeffrey's free time is spent building mechanical structures using the Lego Architecture Series and writing stories about superheroes. Jeffrey is aggressively pursuing a career in the field of mechanical engineering and computer science. He has multiple interests including software development, advanced mathematics, and analytical thinking and problem solving. His top 3 colleges and universities are: 1) Morehouse College; 2) University of Michigan; and 3) Massachusetts Institute of Technology or MIT.
Jeffrey maintains a rigorous academic and professional development regimen. Over the next few years, we are confident that he will continue his pursuit and realize a minimum composite ACT score of 33. Jeffrey will attend and complete several tier 1 pre-college development programs while realizing multiple computer certifications. As a leader within t.Lab, Jeffrey readily volunteers his time to assist other students with developing and completing difficult computer programming assignments. Because of his commitment to excellence and academic achievement, Jeffrey Holmes is the recipient of the 2019 Faurecia t.Lab scholarship.
Jeffrey is humble, considerate, and selfless. He receives love, guidance, and active support in personal and professional development from his parents, Mr. and Mrs. Holmes. They reside in Metropolitan Detroit. Please join us in congratulating Jeffrey Holmes as t.Lab's student of the month!